NYS-Released CBT Assessments for Schools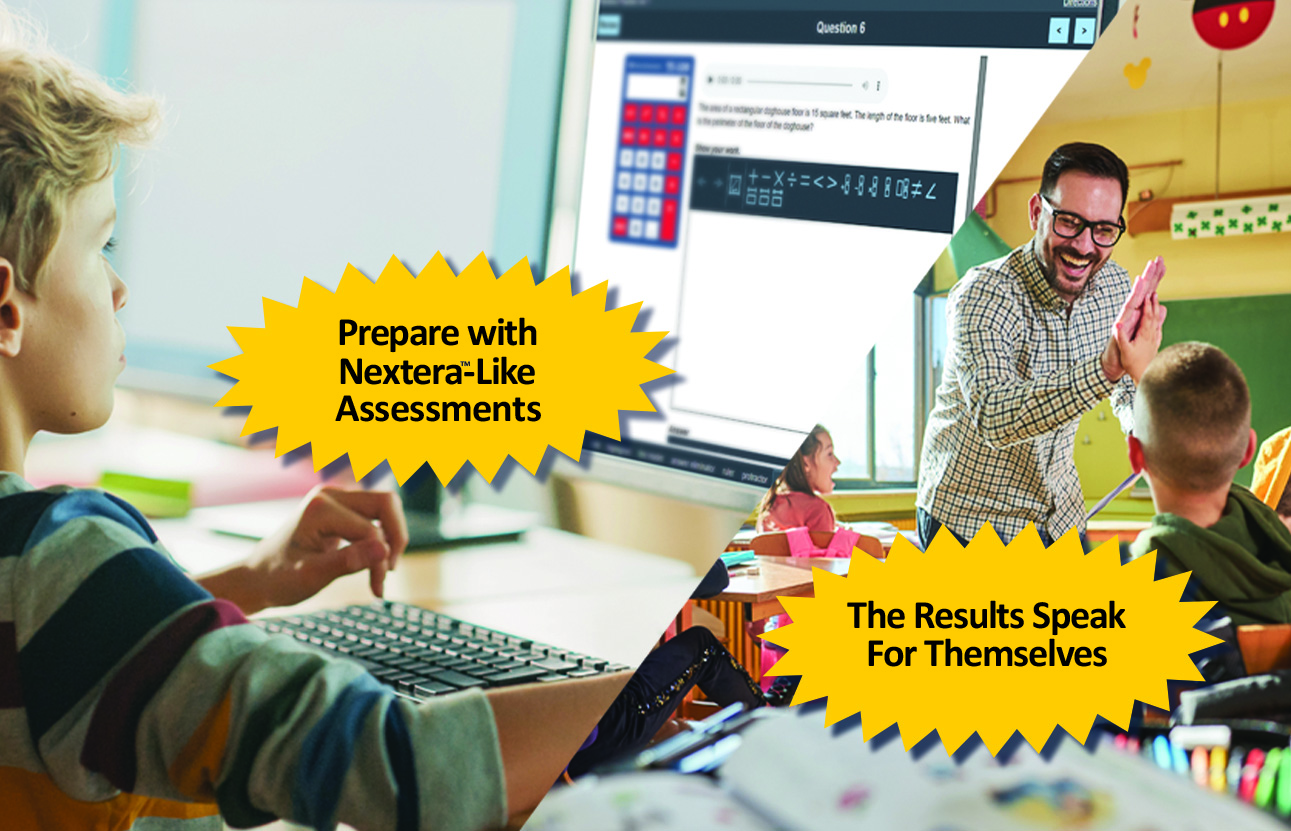 CBT practice-testing with DataMate is simply the best way to let students experience the tools, technology, format and demands they'll face on the New York State 3-8 Exams.

Improve Student Achievement and Instructional Alignment
DataMate™ is a web-based assessment management system that provides educators a comprehensive program for analyzing data to improve instructional alignment and student achievement. It offers easy access to information on test questions, standards, and performance – greatly enhancing individual student, cohort, and class level analysis. And by linking to any Student Management System (SMS) with Educational Vistas' DataSync™ tool, DataMate™ ensures that assessments, student enrollment, and course/section data are always current and accurate. A secure, comprehensive and customizable test administration process allows for easy creation of testing windows. 
A True Nextera™-Like Testing Experience 
DataMate allows practice assessments to be given online in a mirrored, Nextera-like format with text-to-speech functionality. Educators can administer a full or partial State practice test in ELA, Math, or Science searchable by year, grade, assessment, standard and keyword. 
One-Click Reporting and Analysis 
Collect powerful data to analyze and better understand where your students are struggling. By instantly connecting to real-time information, educators can identify student challenges and make targeted instructional shifts to improve performance and meet goals. 
Fully Customizable 
Districts can choose to upload their own test questions, purchase commercial item banks, or simply use Educational Vistas' more than 60,000 preloaded test questions to create assessments for paper (PBT), computer (CBT), or both. 
Compliant with NYS Standards 
Educational Vistas' 60,000+ item bank includes the last twelve years of NYS grades 3-8 exams and Regents released items. All are aligned with NYS Next Generation standards and can be sorted by text rigor, standards, or even topics for assessment development 
Your NYS Partner 
Educational Vistas has 30 years' experience providing preeminent products and services to over 600 New York school districts. Our experienced staff is here to help in developing your own successful testing and assessment program.